Nabile Farès "Exile and Helplessness"
Exile and Helplessness
(L'Exil et le désarroi)
Nabile Farès
Translated by Peter Thompson
ISBN 978-1935084181
140 pages: $15.00
October, 2012
---
Diálogos announces its inaugural title with the first appearance in English of this lyrical last volume in Nabile Farès' great trilogy, La Découverte du nouveau monde. An experimental work set in the time just after Algeria's war with France, Exile and Helplessness probes issues of identity—race, gender, nationality—in the wake of European colonialism.
There are no easy answers. Just as Algeria itself has found only the most difficult paths after independence (paths glimpsed, in all their neocolonial cynicism, in Exile and Helplessness), and just as Farès himself renounced a future in Algeria and many of his books could not, until just now, be published there, the protagonist of this exile is left with loss of purpose, shadows of loved ones, and a village that will never be the same.
Farès considered—at a distance of 35 years from its 1976, Paris, publication—a new title for his L'Exil et le désarroi. Exile and … "Hilflosikeit," he finally sighed, over an intense bottle of Nero d'Avola. And we remember that—along with his roles as poet, novelist, theater director, ethnologist and framer of the modern identity crisis—Farès is a psychoanalyst. "Hilflosikeit," is German for "helplessness."
Opening the way for books like Tahar Djaout'sThe Bone Searchers, this challenging and rewarding text, with Peter Thompson's translation, is now available to the English-speaking world for the first time.
The intensity and self-awareness in relation to its language, and its content's existential urgency, brings Nabile Farès' writing closer to the white heat of poetry than to the narrative leisure of the novel. This is writing as enactment and not as mere representation of something, a life, or a fact, say, historical or mental of that life. The immense pleasure in reading Farès' work—a pleasure that comes through in Peter Thompson's excellent translation—comes from the nomadicity of his language, thinking, doing, i.e. in what happens at any given moment all over the place—if you let it. Let it happen to you: you'll be all the richer for it.
—Pierre Joris, author of the University of California Book of North African Literature.
"You have to learn to read between the lines of the sky, and of the tree, in the gaps that overflow with light and possibility." Peter Thompson's nimble and evocative translation brings to English readers the oracular intensity of Nabile Farès's "multiple kind of speech." Exile and Helplessness is a risky dialectic of prose and poetry, distance and rootedness, words and body, the politics of living and dying, of the female and the male, of liberation, anguish and ecstasy.
—Adam J. Sorkin
---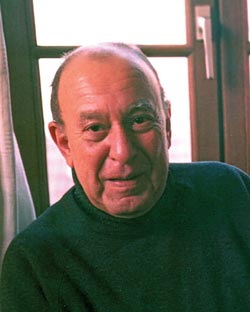 Nabile Farès was born in Collo, Algeria, in 1940.  An activist, ethnologue and professional psychoanalyst, he has been a voice against colonialism in such poetics works as Chant d'Akli and Escuchando tu historia.  His popular second novel, A Passenger From The West, was the first to be translated into English(2010).  Exile and Helplessness (L'Exil et le désarroi) is the third book of the trilogy La Découverte du nouveau monde, the other two volumes beingLe Champ des oliviers and La Mémoire de l'absent. Farès lives in Paris. Long suppressed in his native Algeria, in 1994 he won the Kateb Yacine prize for lifetime achievement.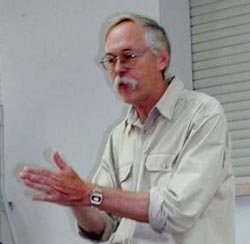 Peter Thompson teaches modern languages and literature at Roger Williams University. Recently he has translated Léon-Paul Fargue'sPoèmes (2003), Véronique Tadjo's first book of poetry, Red Earth, (2006), and Nabile Farès's Hearing Your Story (2008) and A Passenger From The West (2010), along with Nassira Azzouz's The Gates of The Sun (2010). His translation of Tchicaya u Tam'si's  The Belly—the first full-length translation of Tchicaya's poetry—appears in 2013.  He has edited two anthologies of francophone literature, and edits Ezra: An Online Journal of Translation.
(Visited 204 times, 1 visits today)